Our unique
EMS technology
Discover the unique technology of the market leader in energy management. Maximise your energy efficiency and set new standards with our innovative solution. Experience the future of energy management today.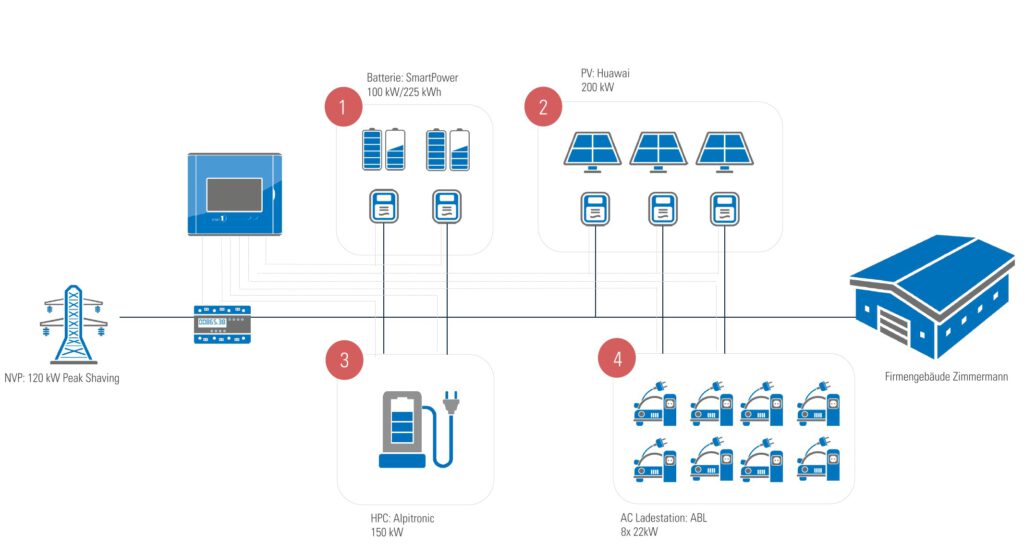 The system: energy management with smart1
Our EMS technology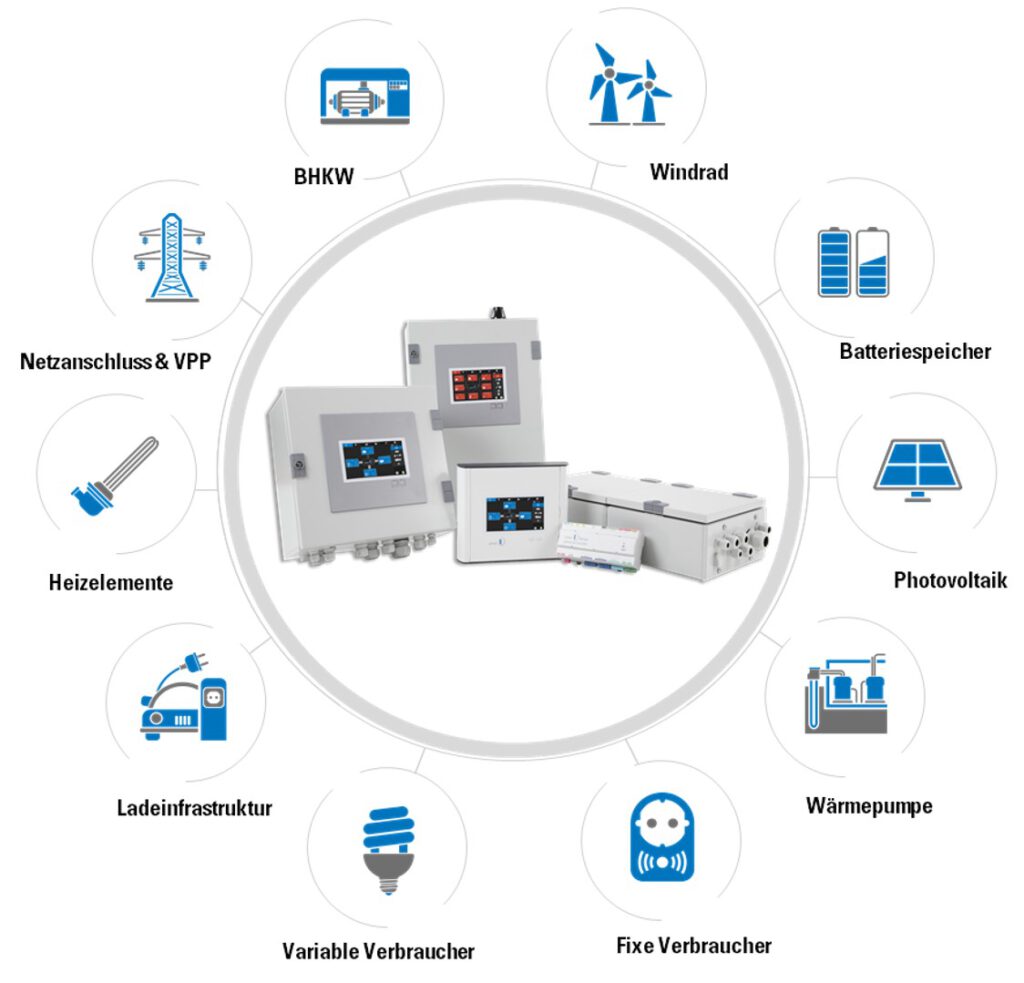 Our fully comprehensive, manufacturer-independent system platform offers comprehensive support for energy management. With a focus on sector coupling, we enable replicable and ready-to-connect solutions that are suitable for rollouts as well as complex requirements. Our "enabler" product completes your solution and requires no programming skills. In addition, we offer OEM and ODM options for customised integration.
The all-in-one energy management solution
In our system, we do not focus on any single component. Every part is equally important. Whether battery storage, photovoltaic system, variable electricity tariffs, electric charging infrastructure or heating system: our goal is to implement the best solution for your energy project!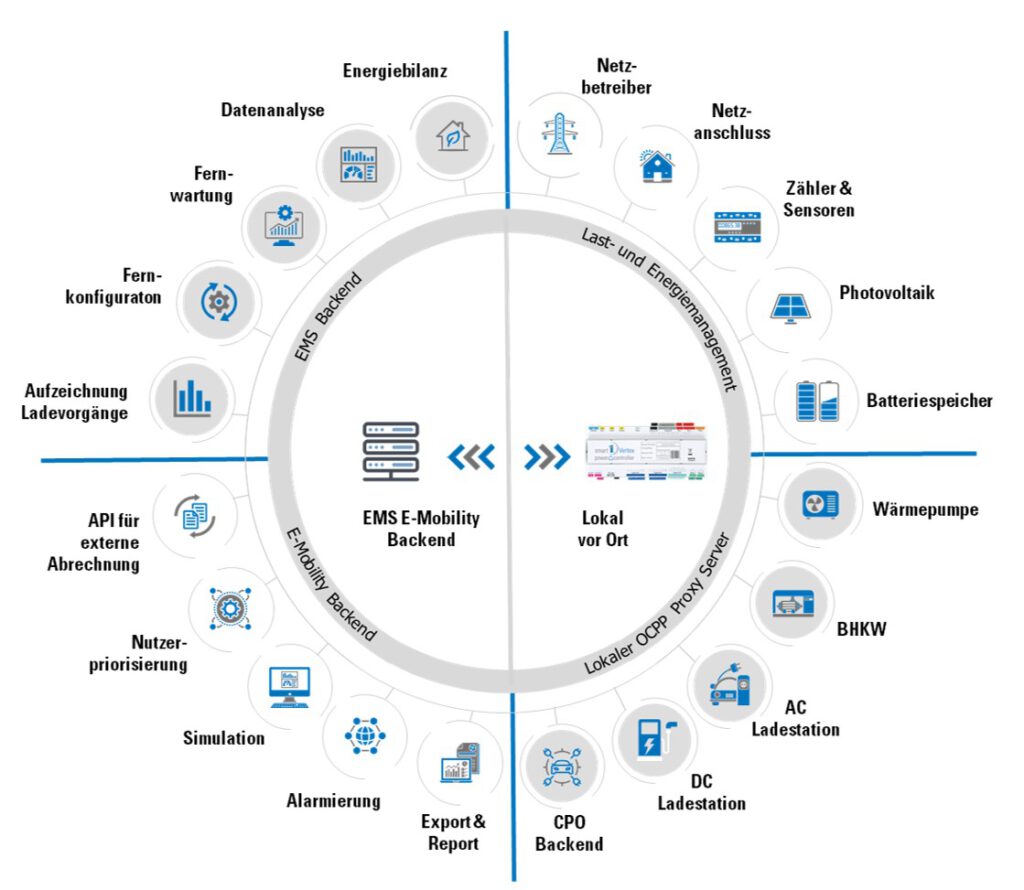 The most extensive compatibility on the market
Our energy management system is compatible with the components of all major manufacturers. Experience the freest choice of components through our more than 10 years of development in the energy management field.

If your components are not compatible with our system, please feel free to contact us.
One portal for all applications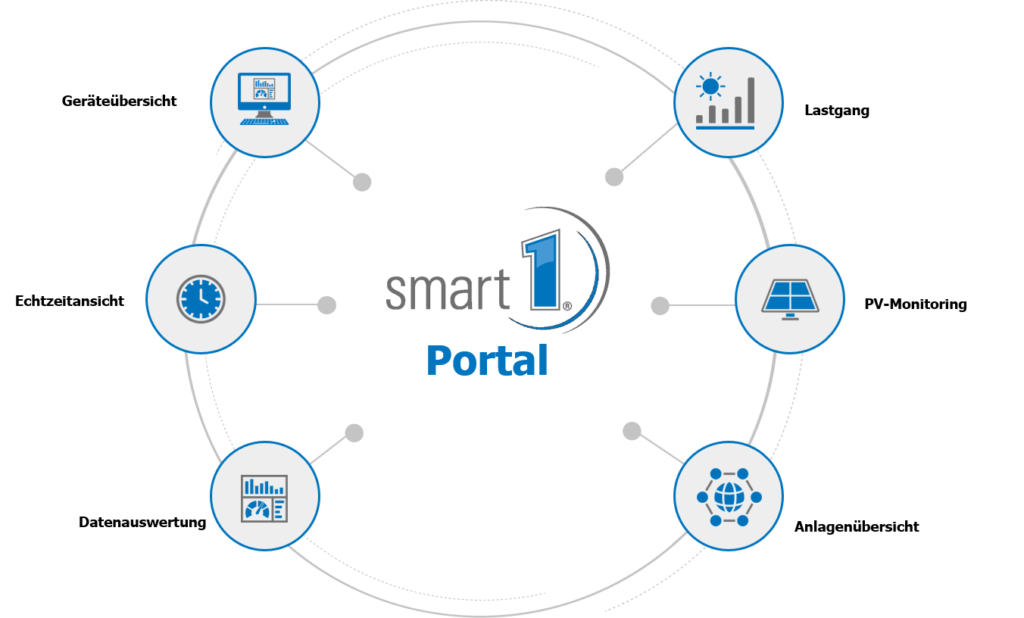 The smart1® portal is a web solution for monitoring, maintenance and management of your systems, plants, projects and customers. It combines monitoring, operational management and remote maintenance into one system and gives you 24/7 live access to your plant data.
DATA PROTECTION and SECURITY are very important to us. That is why we operate our own data centre and do not simply outsource your data to the cloud!
Component simulator, e-mobility backend and premium functions
Thanks to our innovative extensions such as smart1®-Premium, smart1®-Simulator and the smart1®-E-Mobility backend, we can offer an ALL-IN-ONE MONITORING solution for all energy projects.
Highlights of our portal include:
Real-time control
Business management
Integrated components SImulator
Extensive reporting
Detailed data evaluation and analysis
E-Mobility Backend
API interfaces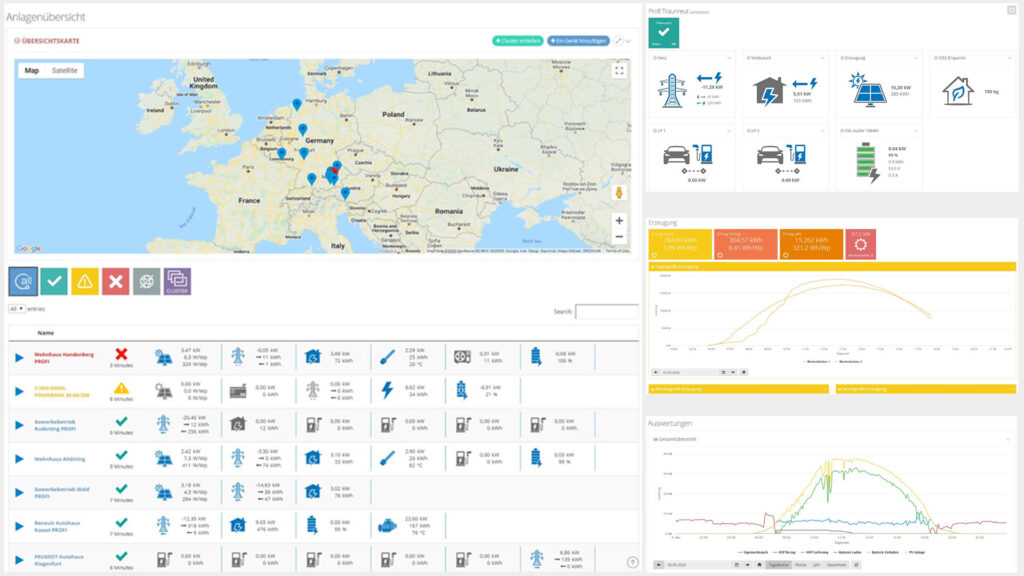 Remote maintenance always and everywhere
The smart1Config remote maintenance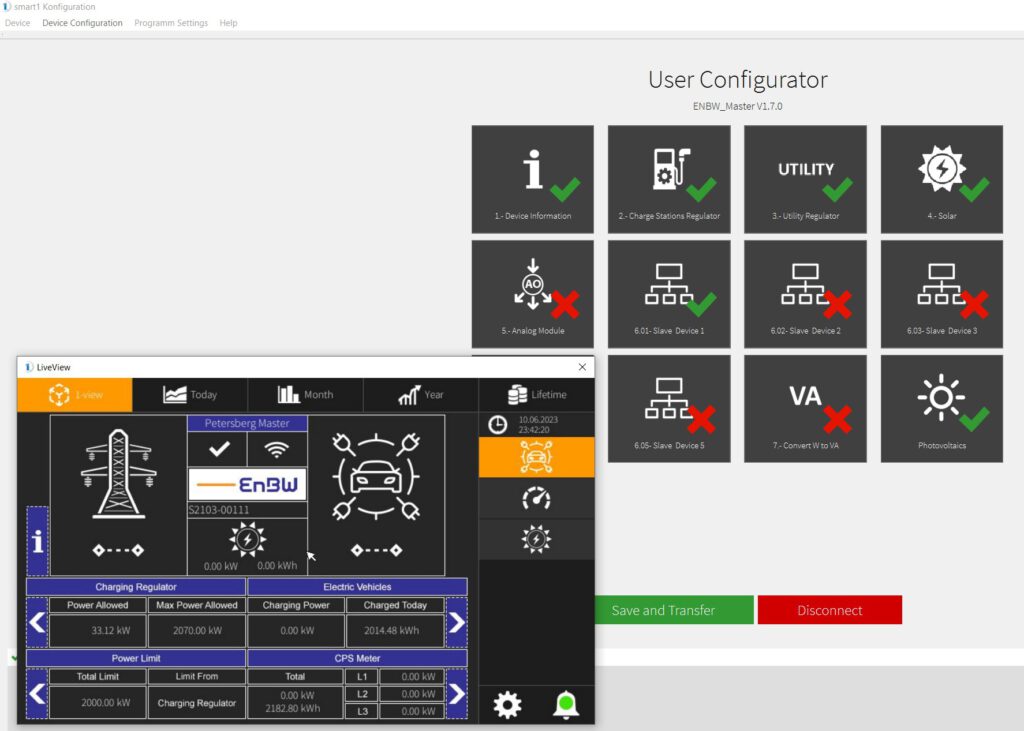 The smart1Config software is a product of the smart1® system platform. smart1Config is a remote maintenance programme that enables access to the smart1 units in the field via the internet or the local network without port sharing or network settings. Using this remote maintenance programme, the unit can be easily configured and re-parameterised remotely.
Of course, security is our top priority here too! The entire service is operated from our in-house data centre which is monitored 24/7 by our IT specialists.
Real-time cloud, APIs and live interfaces
The smart1® real-time cloud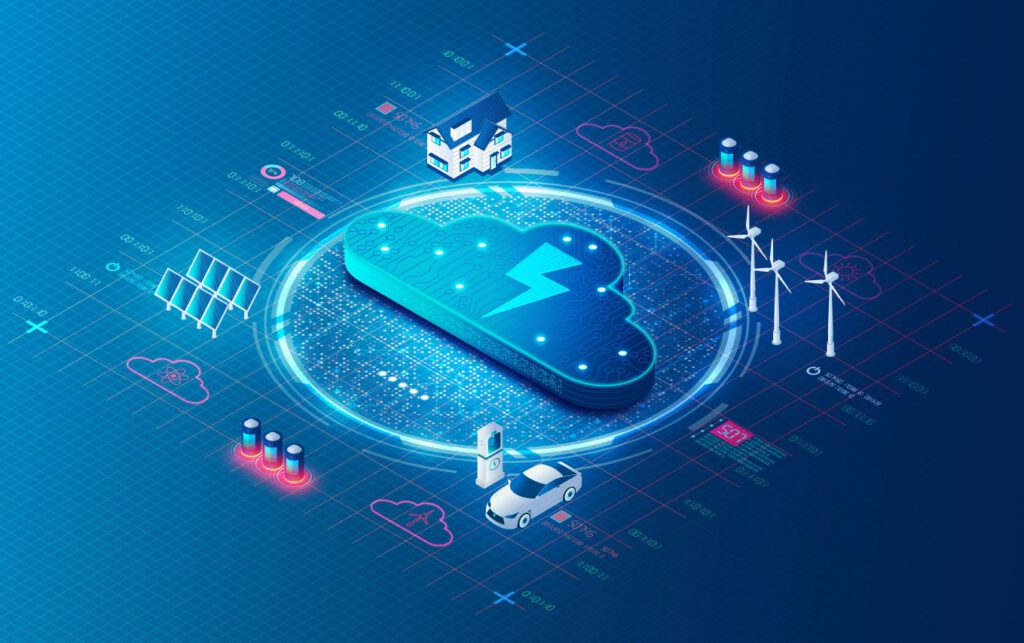 The smart1® real-time cloud enables real-time data communication with the devices located in the field. Services such as smart1® remote maintenance (smart1Config), LiveView and the "smart1Mobile" app can also be connected via this real-time connection. We provide you with the perfect tools for your all-round carefree control – No matter where! – No matter when!
In addition, it is possible to couple your own applications directly with our infrastructure via the smart1® real-time cloud and thus extend our applications with your own functions.