The most comprehensive and simple EMS solutions on the market
Our EASY plug-and-play EMS portfolio enables the seamless integration of electric mobility, battery storage and other components into commercial projects. With up to 25 battery and hybrid storage systems, 180 charging points and other solutions, different energy systems can be easily integrated to create an efficient energy management system.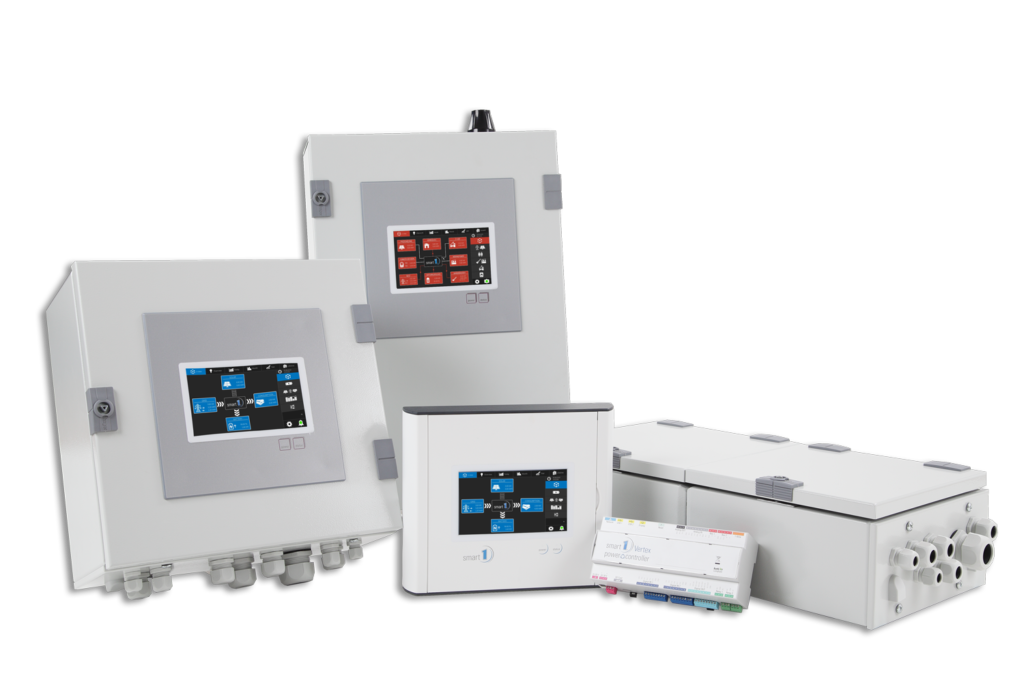 The perfect solution for every energy project!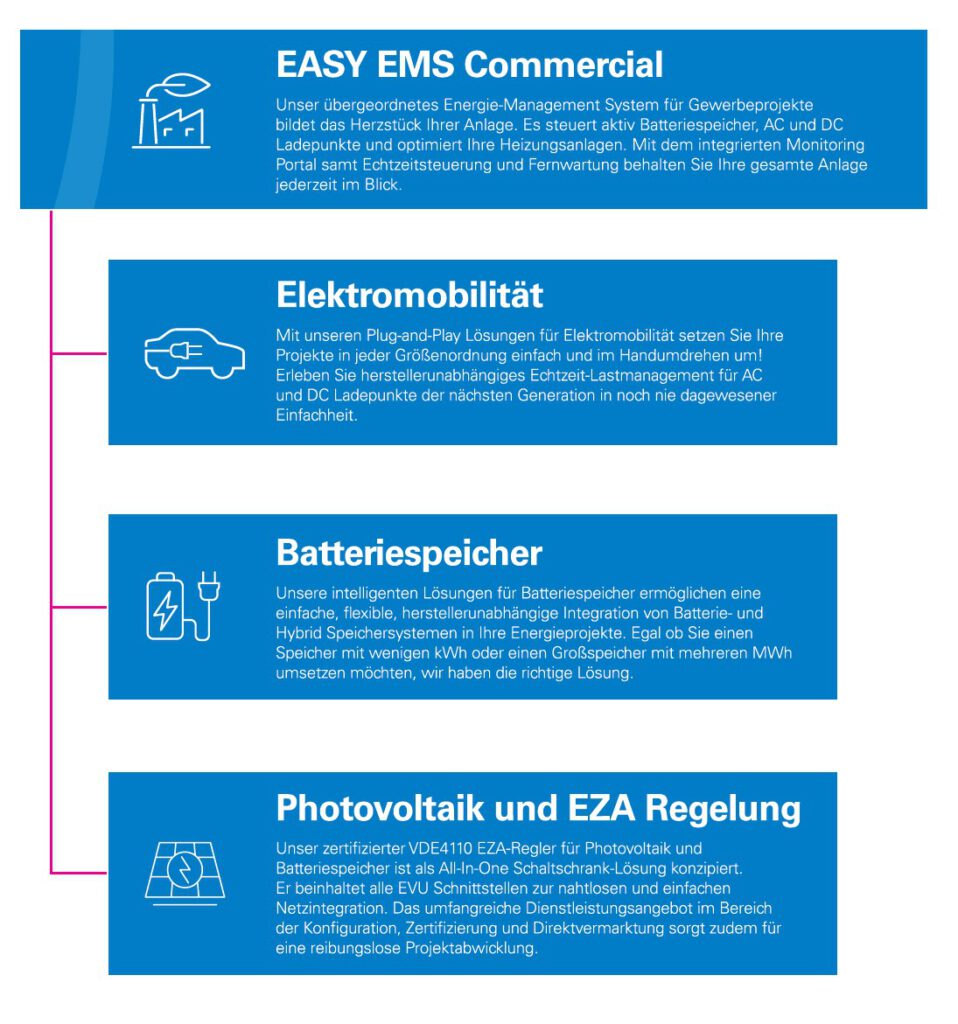 Endless expansion possibilities
Our EASY plug-and-play EMS portfolio is seamlessly integrated. The higher-level Commercial EMS can be expanded with our EASY plug-and-play Electromobility, EASY plug-and-play Battery Storage and EZA Controller solutions. In this way, up to 25 manufacturer-independent battery and hybrid storage systems, 180 AC charging points and DC fast charging points, heat pump, stepless heating elements and photovoltaic and generation systems can be easily and simply integrated into your commercial project.
Discover our solutions in detail now

Energy management
for companies
Monitor and control your photovoltaic and generation systems. Use up to 25 battery storage units and maintain control over 180 charging points. Optimise heating and hot water with renewable energy. Maximise your consumption and reduce costs with our unique system.

Energy management
for home application
Our white label solution enables smart energy management, intelligent charging of electric vehicles and the use of clean, self-generated energy in your own home. We offer you all applications that are simple and flexible to use. Whether as a complete solution or in combination with your existing systems such as PV, charging infrastructure, heat or storage.

Electromobility
With our plug-and-play solutions for electric mobility, you can implement your projects of any scale easily and in no time! Experience manufacturer-independent real-time load management for next-generation AC and DC charging points with unprecedented simplicity.

Battery storage
Our intelligent solutions for battery storage enable simple, flexible, manufacturer-independent integration of battery and hybrid storage systems into your energy projects. Whether you want to implement a storage system with a few kWh or a large-scale storage system with several MWh, we have the right solution.

System control
for PV and battery
Our certified VDE4110 EZA controller for photovoltaics and battery storage is designed as an all-in-one control cabinet solution. It includes all EVU interfaces for seamless and simple grid integration. The comprehensive range of services in the area of configuration, certification and direct marketing also ensures smooth project handling.